READY FOR REDEMPTION
In 2012, Robert Griffin III III (RG3) won Rookie of the Year honors and looked as if he might become one of the most promising young rookies in the game. Then it all went horribly wrong.
Matt Waldman's piece details the brutality that Griffin took at the hands of defenses. His naiveté with regard to how to navigate the feud between owner and coach ended up being his undoing. We later discovered through what former Washington Head Coach Mike Shanahan revealed during a radio station interview that he basically set Griffin up to fail because he took exception to Dan Snyder and Griffin's insistence that RG3 should become more of a pocket passer. Despite being known for a fanatical work ethic, rumors began to be circulated to the media that Griffin was slacking while doing work at the facility. After being harassed and pounded by defenses again for much of 2013, he was mercifully benched in December. Shanahan was eventually fired and Jay Gruden was brought in to replace him. The new regime wanted nothing to do with Griffin and sat him the entire 2015 season. By all accounts, RG3 supported his teammates throughout his benching. He trained and studied with the same tenacity that he had while he was the starter. Quietly, he left Washington, leaving behind only this note.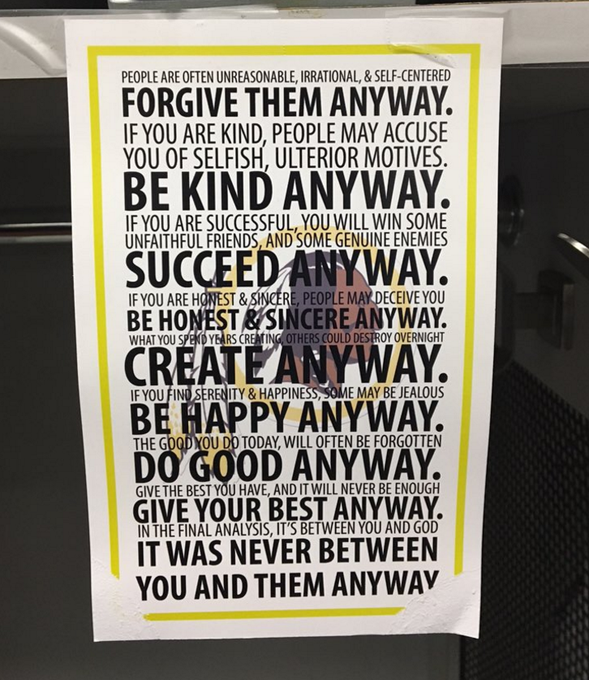 Though he didn't come into the league with an understanding of locker room politics, this demonstrates that Griffin eventually became wise to what was going on around him. Rather than complain, whine, and cry out to the media about being treated unfairly, Griffin remained workmanlike, quietly preparing for his next opportunity in another setting. That time came for Griffin when he was released by Washington in March and signed shortly thereafter with the Cleveland Browns.
ROCKIN' ROBERT
We haven't seen Griffin on film since late 2013. At that time, it was clear he was still getting used to the repair made to his knee. A little more than a full season of training while not getting banged around should mean that process is complete. At least one Cleveland beat writer thought Griffin looked completely healthy and was moving well in practice. Though RG3 is officially in competition with Josh McCown, according to Browns beat writer Mary Kay Cabot, Head Coach Hue Jackson is "all in" on Griffin.
Much has been written by others about the offensive coaching success of Hue Jackson with other teams, including his last stint as Offensive Coordinator with the Cincinnati Bengals. When he was hired in January as the team's Head Coach, fans became justifiably excited. One thing that makes Jackson so successful is that he is one of the rare minds in the NFL who is open to crafting his system to fit the strengths of his players. There is no doubt he will craft a system that fits Griffin and his teammates.
Despite fan and media lamentation to the contrary, Jackson and Griffin have assets to work with on his new team. The team selected Corey Coleman in the Draft. One of Griffin's greatest talents is throwing a very accurate deep ball. It's no coincidence that Coleman excels in the deep game. Isaiah Crowell is one of the most underrated runners in the NFL, one fully capable of taking the "Jeremy Hill role" in this offense. If he runs as well as expected, it will open up the passing lanes for Griffin to exploit. Second year running back Duke Johnson Jr is an apt receiver and should give RG3 some much-needed ancillary support in the passing game. Likewise, tight end Gary Barnidge had a career year last year with Cleveland and signed a three-year extension. He should provide Griffin with a nice target down the seam and in the red zone.
GRIFFIN'S Gaffes
Rust and inexperience in Jackson's offense should be minor barriers for Griffin. It would explain reports by Browns beat writer Tony Grossi that RG3 looked "underwhelming" in OTA action. It will undoubtedly take time to overcome the inertia created by a year of not taking significant practice reps or seeing game action.
Though he is healthy, Griffin is probably not the same player physically that we saw early in his career. Some still envision RG3 as being a potent read-option quarterback who can rack up points for a fantasy team on the ground. That's not likely to be the case. Not only have injuries robbed him of the requisite athleticism to run that kind system, but both Hue Jackson and Griffin understand that Griffin will have better success if he can develop his pocket game. The irony is that Griffin saw the writing on the wall about his career path long before Mike Shanahan, but his coach stubbornly forged ahead and destined RG3 to go down that road.
On paper, the receiving corps on this team remains a real weakness. Travis Benjamin left in free agency for the Chargers and Cleveland dismissed Brian Hartline in June. Josh Gordon remains suspended indefinitely after yet another drug related incident and should not be counted on to contribute this year or in future years. Andrew Hawkins, Taylor Gabriel, Terrelle Pryor, and Marlon Moore are the only other holdovers from the previous regime, and none of them have demonstrated ability to this point that suggests they are more than role players. The team took mid-to-late round stabs at receiver with Ricardo Louis, Rashard Higgins, and Jordan Payton.
POSITIVES:
Griffin looks fully healthy after a season away from starting football and should win the starting job.

The cupboard isn't bare in Cleveland; RG3 has weapons in the passing and running game that can help him succeed.

Hue Jackson is a coach who will accentuate the strengths of Robert Griffin III.
NEGATIVES:
It may take Griffin time to adjust to both playing again and a new system.

Griffin will not be the fantasy force running the ball that he once was.

Outside of Corey Coleman, Griffin's receiving unit is somewhat lacking.
FINAL THOUGHTS
In redraft, Griffin is going undrafted in most leagues or in the 17th round in leagues with deeper benches. Our staff seems divided on Griffin's output this year. However, Robert Griffin III is basically a no-cost option that could pay off huge for owners who take him late or pick him up to play as part of a streaming strategy.
In dynasty formats, RG3 is a nice buy-low option for teams that don't like to spend premium picks at the quarterback position. His stock will probably never again approach 2012 levels, but Griffin could get back into the top 15 discussion if he is able to successfully revive his career.
2016 PROJECTIONS
JASON WOOD'S PROJECTIONS
| | | | | | | | | |
| --- | --- | --- | --- | --- | --- | --- | --- | --- |
| G | PYD | Y/ATT | TD | INT | RSH | YD | TD | FPT |
| 14 | 3730 | 7.23 | 20 | 14 | 50 | 225 | 4 | 287.00 |
BOB HENRY'S PROJECTIONS
| | | | | | | | | |
| --- | --- | --- | --- | --- | --- | --- | --- | --- |
| G | PYD | Y/ATT | TD | INT | RSH | YD | TD | FPT |
| 9 | 1900 | 7.45 | 9 | 8 | 50 | 245 | 1 | 153.50 |
OTHER VIEWPOINTS
Anthony Amico of TwoQBs.com thinks that Griffin is worthy of consideration by fantasy owners, especially those in 2QB leagues:
"Personally, I think Griffin is absolutely worth investing in for fantasy owners. We can't be sure which Griffin will show up in Cleveland, and the return of Gordon is far from guaranteed, but Hue Jackson has simply been outstanding for quarterbacks, even when the weapons have not been great. The presence of a highly drafted rookie will probably keep his draft cost low, making Griffin the ideal, cheap pickup in 2QB leagues."
Bleacher Report's Gary Davenport believes RG3 is once again being set up for failure:
"All are doing and will do the best they can with the hand they've been dealt. But it's a bad hand. The cold, hard truth is this: Griffin is an oft-injured quarterback who hasn't had any tangible success since his rookie season playing behind a shaky line with next to no receiving options to throw to and an underwhelming ground game to fall back on.Even if Griffin can recapture some semblance of past form and Jackson's as good an offensive mind as the Browns hoped when they hired him, the odds are stacked heavily against things turning out any differently than all those factors would lead one to think they will. Which is to say...not well."
---
More articles from Daniel Simpkins
See all
More articles on: Forecast
See all
More articles on: Spotlight
See all