Daily fantasy is the fastest-growing sector of fantasy sports and football is, by far, the most rapidly-expanding sport within the industry. The lure of simplistic salary-based lineups and potentially life-changing prize pools continues to attract new customers and is yielding double-digit growth to sites like FanDuel and DraftKings. As NFL Opening Weekend approaches, the FootballGuys partnered up with DraftKings to get an inside look at some of their success stories over the past twelve months. The intent of these interviews is to have some fun talking about their success while trying to pick up some helpful advice along the way.
In today's installment, we converse with Mike Wakefield, a 33-year old native of Florida better known as "wakeywakey" across the industry. If you play any amount of volume on DraftKings, you have surely seen the name "wakeywakey" in their lobby. In 2014, he experienced a fantastic year on DraftKings (read more about that success below). Mike is currently ranked 44th overall amongst NFL daily players and is the 21st best daily fantasy player in the world as ranked by RotoGrinders.com; his daily fantasy expertise is not limited to NFL, as he is a top 25 ranked player across NBA, MLB, and PGA! Give Mike a follow on Twitter at https://twitter.com/@wakeywakeydfs.
Given Name:Mike Wakefield
Daily Alias(es):Wakeywakey
Age: 33
Hometown: Kissimmee, FL
Occupation: Financial Planning
Twitter Handle: @wakeywakeydfs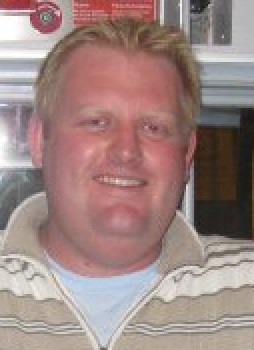 How long have you been playing daily fantasy football and how did you find it? Do you still play season-long fantasy football? How would you describe the similarities/differences between the two?
I had some friends that started playing daily fantasy sports on DraftDay in 2012 and I decided to give it a try based on their recommendations. I started playing NBA (probably my best sport) and was immediately hooked; it was a no-brainer to start playing NFL the following year (2013).
With regards to season-long fantasy, I had an active NFL league with friends for the past 15 years, but stopped playing in 2014 because I just didn't want to invest the time to prep for the season-long draft or to monitor the waiver wire throughout the season. I do miss the trash talking, but my Sundays are so busy building and changing lineups for DFS, I just couldn't compete in the league anymore.
Last season, you had several top ten finishes in DraftKings Millionaire Maker and even qualified for their prestigious King of the Beach Championship in Atlantis. Can you describe the feeling (better known as the 'sweat' by industry insiders) one experiences as the games wind down and you find yourself in contention for life-changing money? Walk us through that experience.
It's the ultimate rush as a fantasy player. With most of my big scores coming on DraftKings, the late swap feature adds extra decision-making, which really ramps up the pressure. When the Sunday afternoon games end and you are near the top of the leaderboard, tons of important decisions have to be made quickly. You have to check to see if you are blocked on the leaderboard by someone having the same player yet to go or should you switch your flex to a more upside WR or a safer player. Making these decisions are extremely tough and I have made several mistakes, one of which cost me a 2nd place finish in the Millionaire Maker last season (more on that below).
Once those decisions are made, watching the game is completely different feeling than watching a normal football game. You are on the edge of your seat every single play knowing the QB could throw a pick-six or the running back could break a long touchdown at any time. The game seems like it's seven hours long and will never end. You have friends and family texting you following along also. The more times that I have been in the situation for life-changing money, the less nerve-wracking the sweat has been for me, but the first one the emotions still run high.
Qualifying for a live final is the pinnacle of DFS achievement; aside from the obvious chase for the million dollar first place prize, can you share the highlights of your trip to Atlantis last year at the King of the Beach Championship?
Qualifying for the live finals is an amazing experience. I highly recommend going for it if you have the bankroll to do so. DraftKings does all of the live events first class--you get amazing side trips and the parties are insane. Meeting all the other players is one of the highlights; there are so many smart players and everyone I have met at these finals have been very friendly. The first night we were at the Atlantis this past year, TommyG and I closed down the casino and I went on a pretty epic blackjack run that helped make up for my 49th place finish in the King of the Beach.
Given your success in larger guaranteed prize pools (GPP's), what tips can you share to help others maximize their chances of finishing in the upper echelon of those types of games? Multi-entry? Stacking? Consideration of uniqueness? Scrubs and studs versus a balanced approach? Team defense selection criteria?
I see a lot of simple things that players aren't doing to give them a chance to win these large GPP's. You need to always pair (stack) either a WR or TE with your QB. You will never see a GPP lineup from me that my QB isn't paired. In order for you to win, you are going to need your QB to have a big day; if he is having a big day, that means one of his receivers is likely have a big day, too.
On DraftKings, make sure to always have your Sunday night and Monday night players in the flex spot, if possible; you are probably going to need to make changes to your lineup, so give yourself the most flexibility possible to do so.
The one thing I have been working on the most and probably the hardest to do is predict ownership percentages; having that information allows me to make important decisions about fading or tailing a highly-owned player. In these large field GPP's, this practice can give you a huge leg up on the field if a highly-owned player bombs and you faded him.
Please tell us that you did something completely selfish with some of your winnings?
I did take a month off this summer, went to Vegas, and played a lot of poker while grinding baseball with friends...all of which was a lot of fun.
Can you tell us a little bit about your weekly routine regarding how you tackle your research?
During MLB or NBA season, I tend to be quite busy during the week with those sports. For that reason, I usually wait until late in the week to get as much injury news and watch the lines move as much as possible. On Friday, I spend most of the day gathering what research I need for football. I am a big college football fan, so I will usually watch games all day Saturday and then after the games I will build 75% of my NFL lineups. I wake up early Sunday morning to make tweaks and build the rest.
Without giving away your secret sauce, what metrics/statistics do you most value when constructing your DFS lineups?
I am a big fan of Vegas, so I really use the lines they put out in my research--they are usually very accurate. I am generally going to attack who they have as the highest Over/Unders. At the beginning of the NFL Season, I really am looking at targets for receivers to maximize opportunity. Once we have more data later in the season, I will look more at individual matchups and defense versus position. I made a really big mistake targeting offenses against the Cowboys defense to start 2014 since they were so bad the previous year; I am really going to try and not have as much bias to start the season in 2015 since teams really can change philosophies and improve a ton in one offseason.
What single piece of advice could you give a beginner that you wish you had gotten prior to jumping into DFS?
Patience. Everyone wants to get that huge score right away, so they are chasing the big prize pools. I wish I played more cash games when I first started playing DFS in 2012. I don't know if that's the right strategy now since cash games have gotten so much tougher with all the information available out there. I think allocating more of your bankroll to GPP's isn't necessarily a bad strategy, but maybe focusing on ones that aren't as top heavy is prudent.
What is your single biggest mistake since starting to play DFS?
The toughest decisions and some of my biggest mistakes have come on when and when not to late swap. I have made some pretty costly late swap mistakes; the biggest blunder was NFL Week #7 last season, the night Peyton Manning set the NFL touchdown record on Sunday night football against the 49ers. I was in the top 30 of DraftKings Millionaire Maker heading into Sunday night football with a flex position left and I was 38 points out of first place. I had enough salary that I could choose between Demaryius Thomas, Arian Foster, or Antonio Brown (the Texans and Steelers were playing on Monday Night Football). I had Demaryius in my lineup with about 10 minutes left to lock and decided last minute to wait until Monday to play Antonio Brown. I believe Demaryius ended the night with 42 DraftKings points and I would have been leading the Millionaire Maker going into Monday night. Rayofhope (the eventual winner) would have edged me out though and I would have finished second for $100K. To make matters worse, Antonio Brown had one of his worst games of the season that Monday night, although he did manage to catch a late touchdown that moved me into the top 5 briefly before it was overturned on replay. Ouch...I hope that is my one and only DFS bad beat story.
Can you talk about your bankroll management habits, assuming you have a system for tracking profit/losses?
This is one of the hardest parts and probably one of the most important to be successful long term if you want to make DFS a career. I am probably not the best person to tell someone how to do strict bankroll management because I can be pretty aggressive if I really like a slate of games or I see a lot of overlay. I do have a career, so I don't rely on my winnings from DFS to support myself, so this has allowed me to put in more of my bankroll on an NFL Sunday. I really do think players need to start allocating more of the daily bankroll they choose to play in GPP for some sports like MLB and NBA since cash games are so much tougher than they used to be in those sports.
You tend to play most of your volume on DraftKings. Can you elaborate on the site features that DraftKings offers, which most appeal to you and your style of play?
I really like the lineup configuration that DraftKings offers because I am not a fan of doing kicker research. I am also a big proponent of late swap--it brings another skill into the game, if used properly.
As far as user interface/software, they blow most other sites out of the water. The lineups page makes it so much easier to build, manage, and enter lineups into various contests. DraftKings has done a tremendous job of listening to the players and have been more than willing to accommodate the desires of the players.
What is the single biggest misconception about daily fantasy sports today?
...that DFS is gambling. Most people don't see the skill level involved and think it's all luck. The top players are winning day-in and day-out because they are crunching the numbers better than other players.
Secondly, there are some people inside the DFS community who believe that mass multi-entry is easy and guarantees that you will win--this couldn't be further from the truth.
RANDOM QUESTIONS
How did you choose your daily fantasy alias?
My last name is Wakefield and when I was in college, I had friends that would call me 'wakeywakey,' so just figured that would be something unique for a fantasy name. When I went to create my Twitter account, I found wakeywakey was taken and I was shocked; I learned that there is a band named Wakeywakey...I wonder if they are any good?
What is your dream job?
Probably to be the GM of a professional sports team. That's what is so appealing about daily fantasy--you play the role of a GM, building your dream team. I watch a ton of sports and it amazes me how bad the coaches are at simple strategy, like when to go for a two for one in NBA or when to go for a two-point conversion in football.
You're on death row--what's your last meal request?
I am steak guy, so definitely steak and mashed potatoes with some kind of chocolate ice cream for dessert.
---